At Villa Angela you can find:
thermal pools available from sunrise to sunset, to indulge in a newfound sense of wellbeing,
fragrant gardens of colorful flowerbeds and lush plants, to relax outdoors,
a peaceful relaxing atmosphere, free from stress, to dedicate time to yourself and rejuvenate your mind and body.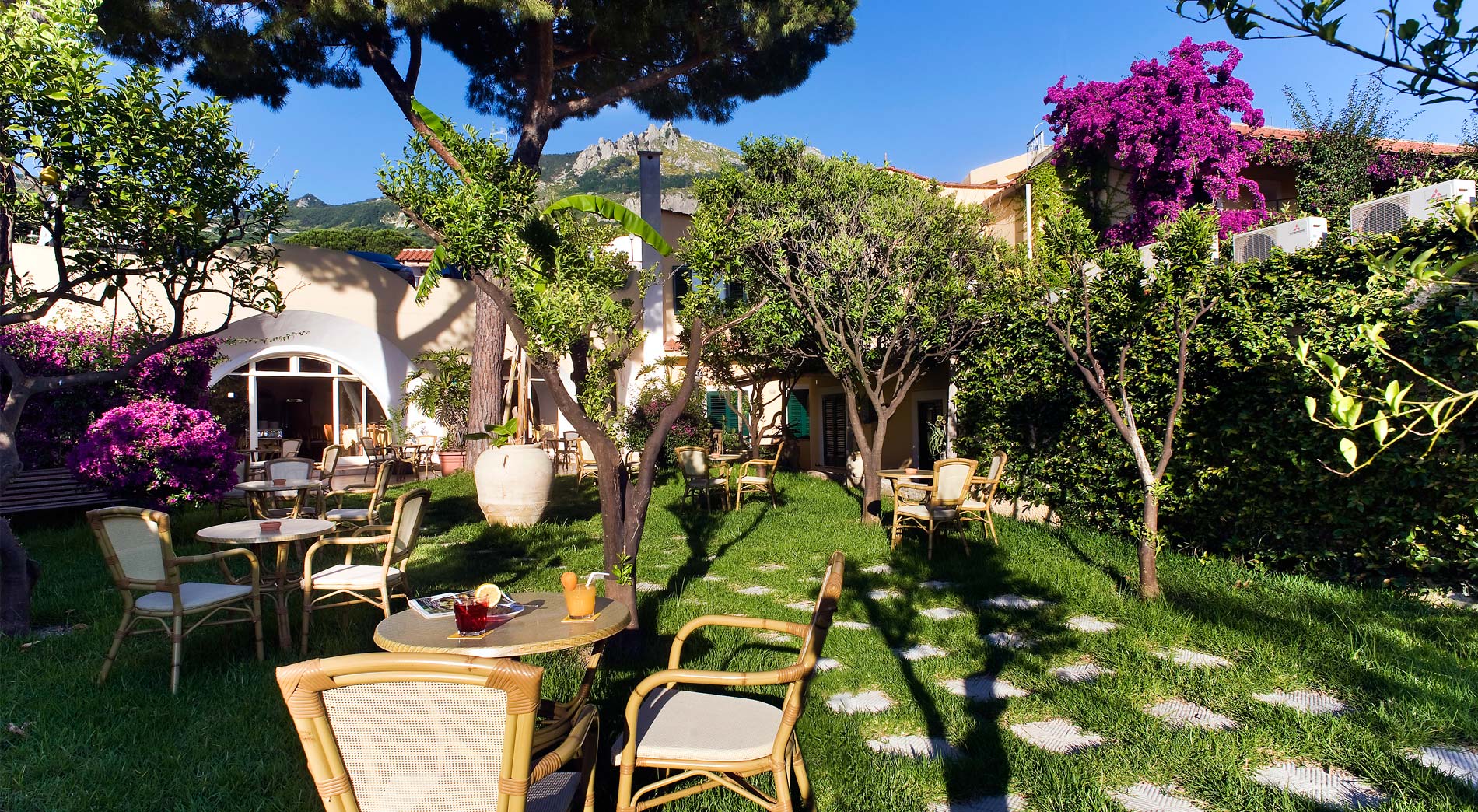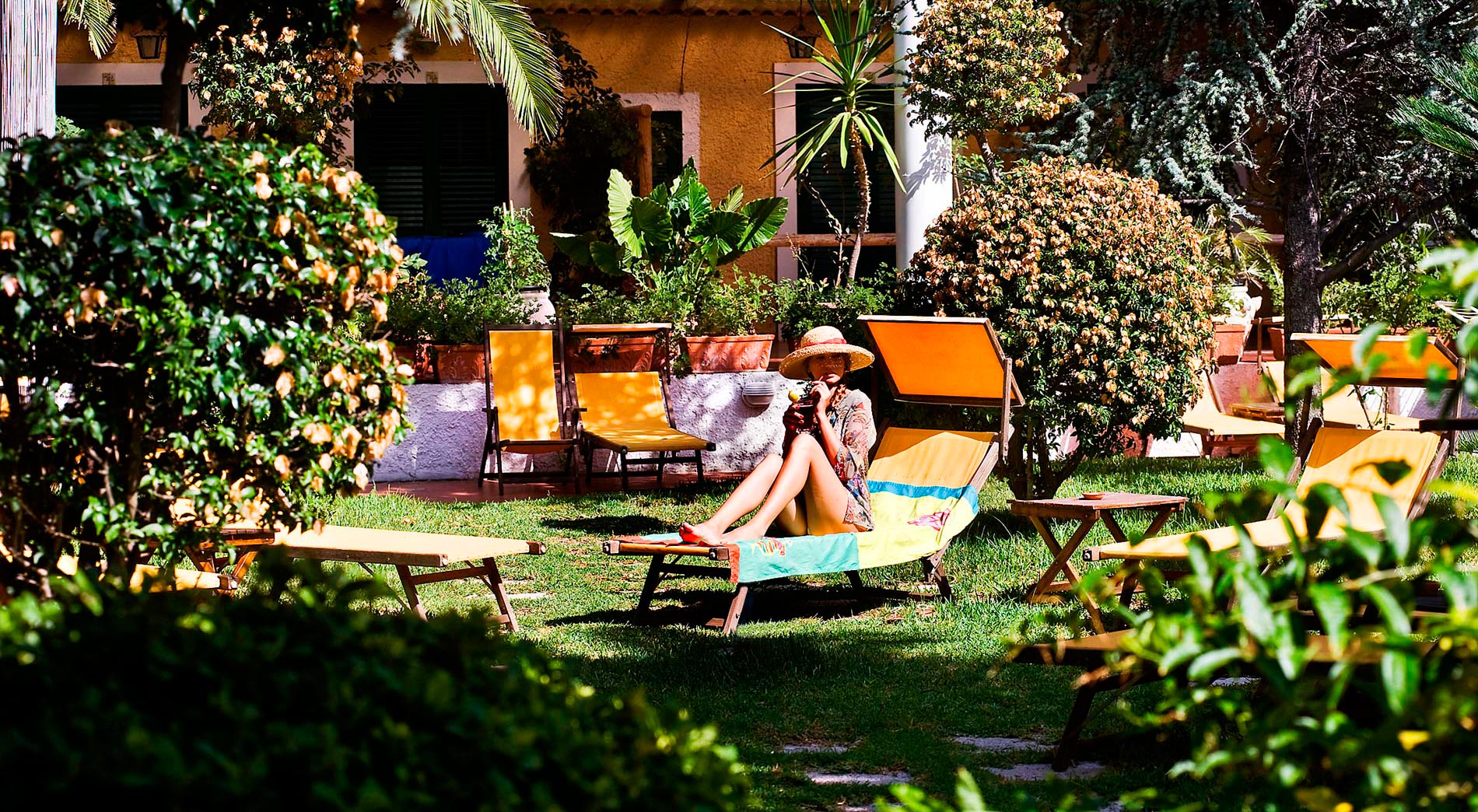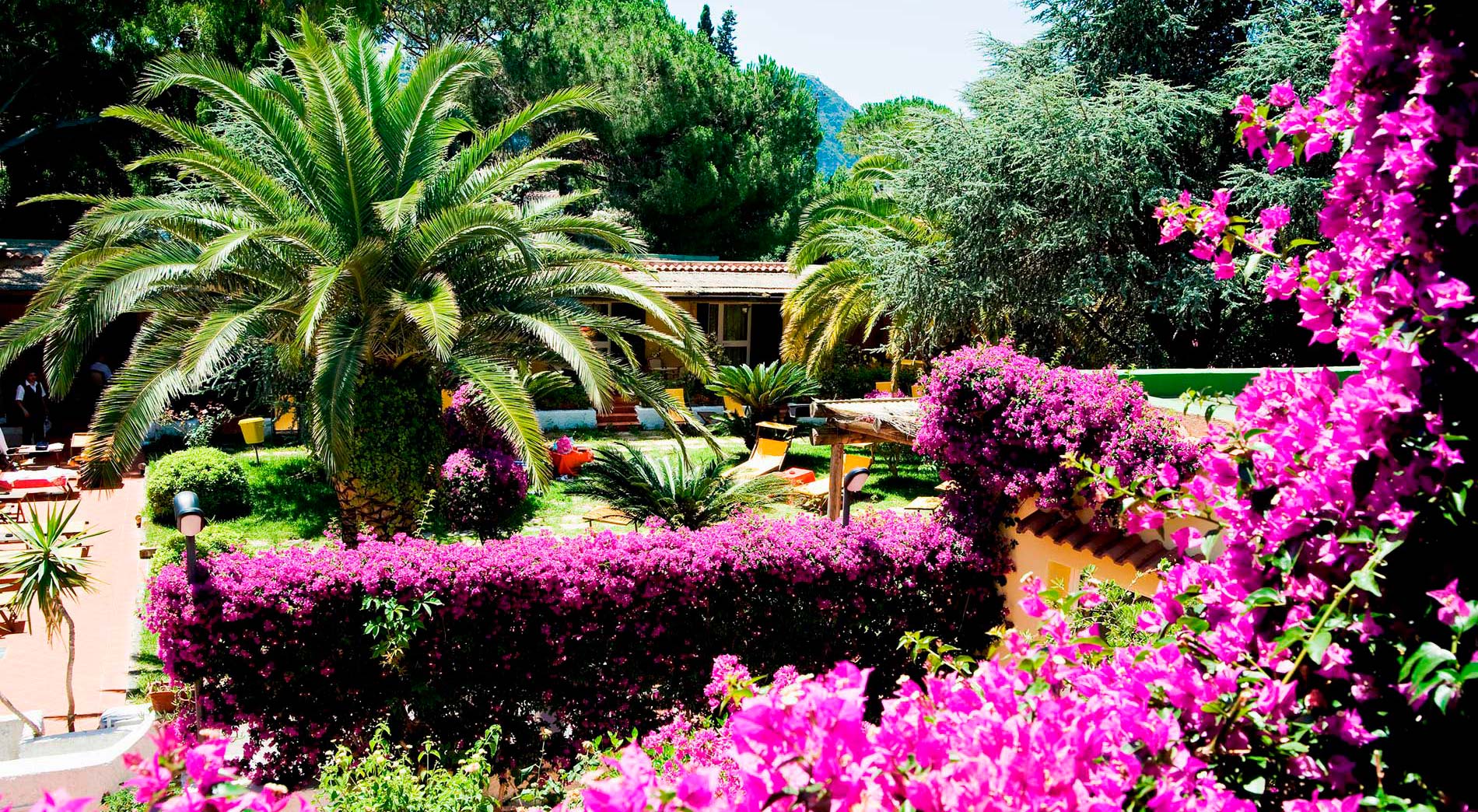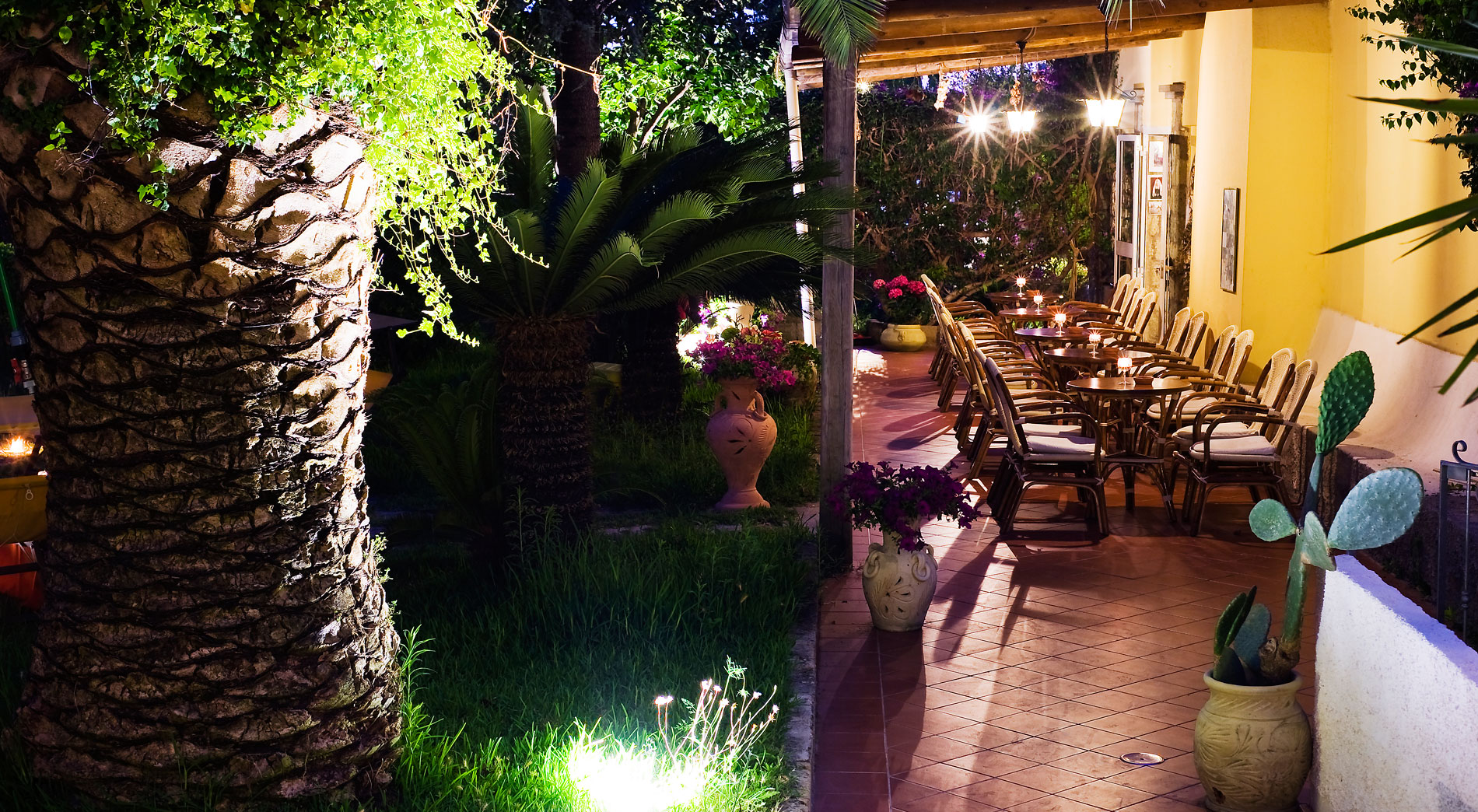 Villa Angela is surrounded by fragrant gardens of colourful flower beds, with sunbeds and umbrellas.
Here you can sunbathe in the warm sun of Ischia or rest in the shade of lush plants, enjoy breakfast at the terrace bar or a tasty snack by the outdoor pool.
The intimate corners and quiet and relaxed atmosphere, provide the perfect setting to enjoy a drink accompanied by the sweet chirping of birds while waiting for the cool of the evening to set in.
One corner of the garden is dedicated to children's playtime.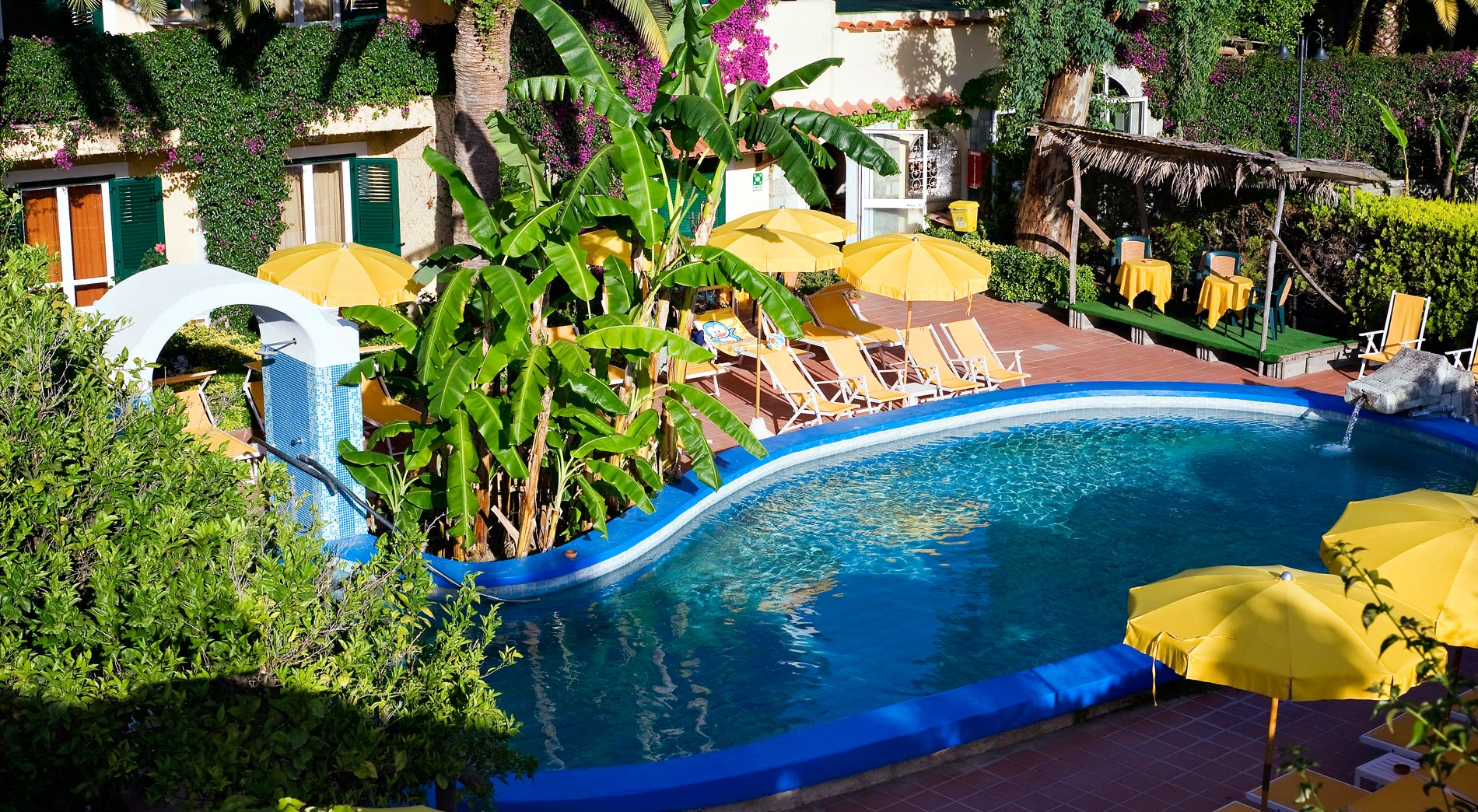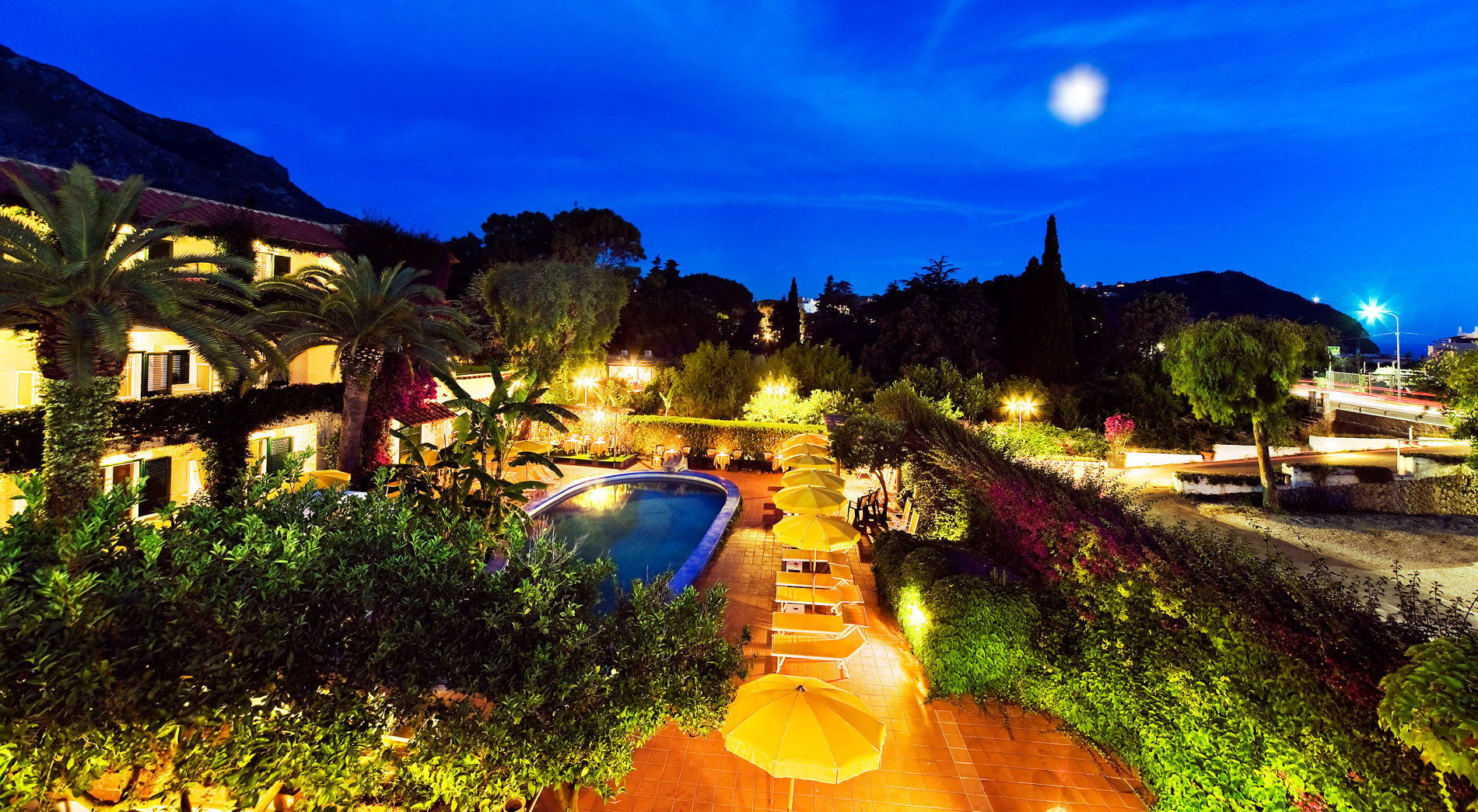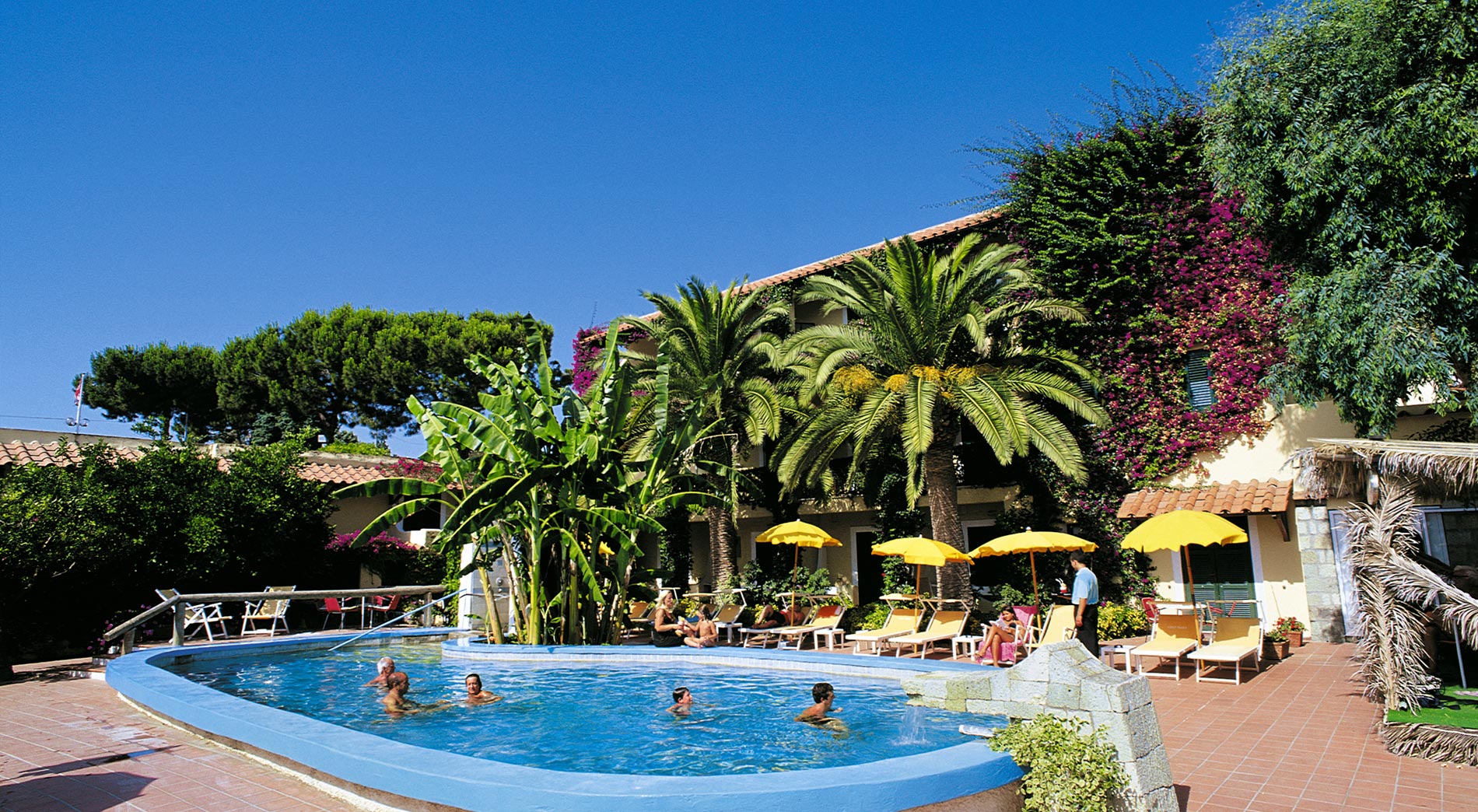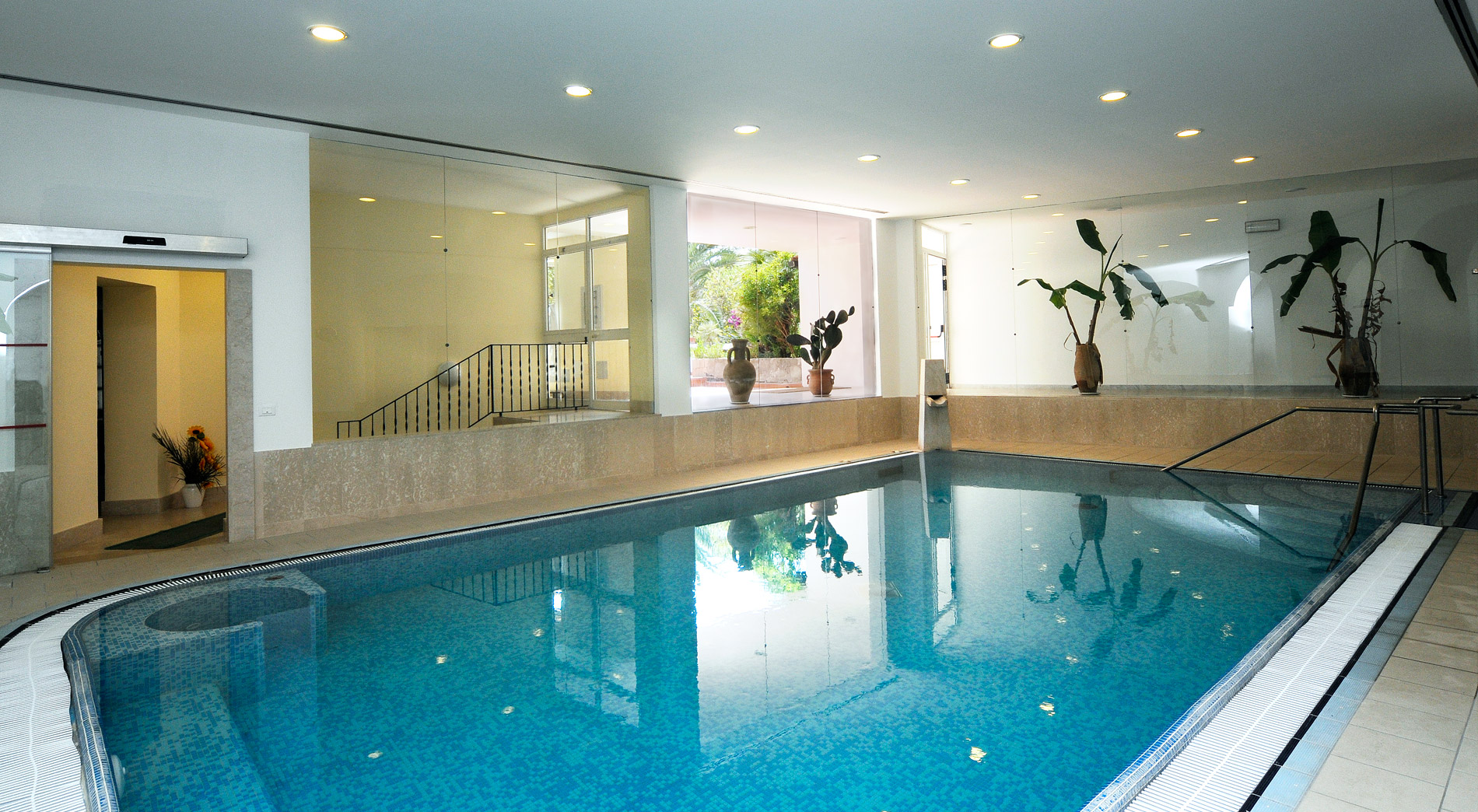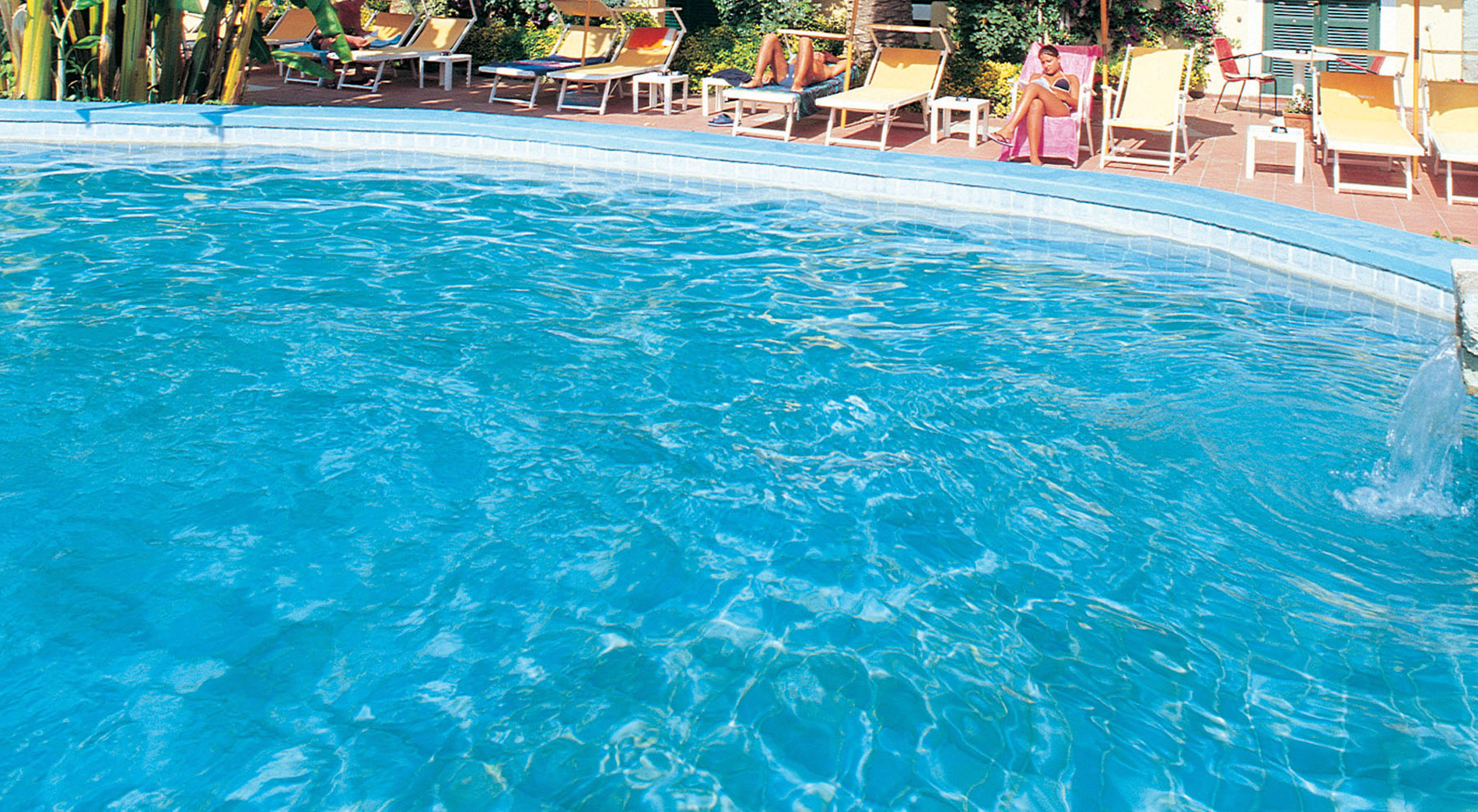 Villa Angela offers its guests an outdoor thermal pool (30 ° - 34 ° C), with sunbeds and umbrellas, and an indoor thermal pool (36 ° - 37 ° C), refurbished, air-conditioned and equipped with six different whirlpool jets: direct, opposing force, blower and counterflow.
Both pools are open daily from 7:00 am to 8:00pm.
The indoor pool is directly connected to the spa and the wellness centre offering traditional therapeutic spa treatments and beauty treatments, relaxation and wellbeing.